Et voilá! - a agenda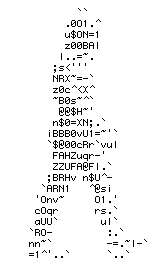 (1) CEP-Conference on "Foreigners in European Prisons", in Nieuwersluis (NL), October 2008

The European Association for Probation (or "Conférence Européenne de Probation, CEP") will hold its next conference on the topic of
Foreigners in European Prisons, From Good Practises to Good Policyon
16 and 17 October, 2008 in the town of Nieuwershuis in the Netherlands.
You can find further information under:
http://www.cepprobation.org/default.asp?nbId=83&prsid=3598&page_id=65&news_item=122
(2) International Juvenile Justice Conference in Spain, October 2008

On the 21st and 22nd October 2008, the International Juvenile Justice Observatory (IJJO) together with the County Council of Justice and Public Administrations of the Generalitat Valenciana (Spain), have the pleasure to organise the
III International IJJO Conference
, which will be titled:
"Juvenile Justice Systems in Europe: current situation, trends in applicable models and good practices"
.
The III International IJJO Conference
(Valencia 2008) will allow carrying out an analysis of the juvenile justice systems, action models and intervention programmes which are applicable in the different Member States of the European Union.
The objective is to be able to come to a series of final conclusions regarding the proposal of establishing an approximation framework between the different States on the subject of juvenile justice.
The resolutions adopted in this field by organisms like the Council of Europe, the European Economic and Social Committee, the European Parliament will serve as a reference, adding to this the final conclusions of the II International IJJO Conference "Juvenile Justice in Europe: a framework for the integration" (Brussels 2006).


(3) 10th European Conference on Mental Health, Delinquency, and Juvenile Justice in Amsterdam, October 2008

The European Association for Forensic Child and Adolescent Psychiatry, Psychology and other involved professions (Efcap) will organise her tenth anniversary congress on menthal health, delinquency and juvenile justice on 21-24 October of this year in Amsterdam.
The goals of the conference are to share the most recent scientific findings and to share interdisciplinary knowledge among academics, professional practitioners, juvenile probation officers, policymakers and representatives of the judiciary and the ministries of justice.
Please find further details under:
http://www.efcapcongress2008.com/
(4) Conference on Crime and Popular Culture in Warrensburg, MO, October 2008

The Institute of Justice and International Studies and the Criminal Justice Department at the University of Central Missouri will be conducting a
Multi-Disciplinary Exploration of Crime and Popular Culture Conference
on October 28-30, 2008.
The paper submission deadline has been extended to October 1, 2008.
Please see the list of key speakers and dates listed below or the attached call for papers and list of key speakers for additional details or visit the institute website at:
This timely conference explores contemporary ways of rethinking `confidence' in the Criminal Justice System and will introduce a range of alternative perspectives on how `confidence' may be conceptualised, measured and applied to questions of criminal justice, to a target audience of professionals and policy-makers responsible for developing national, regional and local strategies for improving levels of public confidence.
It will be of interest to all stakeholders working at the coalface of the delivery of public service agreements which centre on the enhancement of public confidence in the effectiveness and fairness of the Criminal Justice System.
The one-day event is based on a format of paper presentations which showcase ground-breaking work in the area of public understandings of and engagement with criminal justice matters. The presentations will act as a springboard for practioner-led involvement in workshops and roundtable discussions.
The event is funded by the Economic and Social Research Council, and is supported by the Newcastle Institute for the Arts, Social Sciences and Humanities.
Speakers and contributors will include: Betsy Stanko, Rod Jarman, Martin Innes, Stephen Farrall, Dan Gilling, Martina Feilzer, Elaine Campbell, Liz Turner.
Further details, enquiries, travel and accommodation information, and online booking can be found at:
Dr Elaine Campbell
Senior Lecturer in Criminology
School of Geography, Politics and Sociology
Claremont Bridge Building
University of Newcastle Upon Tyne
United Kingdom NE1 7RU
E-mail:
Elaine.Campbell@ncl.ac.uk
Profile:
Research Website: criminaljusticeresearch.ncl.ac.uk
(6) 11th European Conference on Traumatic Stress Studies in Oslo, June 2009

The next European Conference on traumatic stress studies will take place in Oslo 14-18. June 2009.
Theme for the Conference:
"Trauma in Lives and Communities - Victims, Violators, Prevention and Recovery"
The conference is held every other year and has about 1000 participants - researchers (social work, psychiatry, psychology, pediatrics, sociology, social anthropology, pedagogy, criminology and philology and so on), decision makers, organisations and health personnel.
The conference will have plenary sessions, workshops, poster stands and so on.
The conference language is English.
The conference will cover a broad range of topics such as refugees and forced migration, torture and violence, individual and collective stress exposure sexual abuse, female genital mutilation,domestic violence.
Focusing on children and adults, prevention and recovery as well as victims and violators. The Norwegian Centre for Violence and Traumatic Stress Studies hosts the 11th European Conference on Traumatic Stress.
For more information please visit
www.ecots2009.com
(7) International Penal Law Congress in Istanbul, September 2009

The International Association of Penal Law (IAPL / AIDP) will run ist next International Congress in the City of Istanbul (Turkey).
If you are being interested to participate, and perhaps also to study the many very impressive sigths the City and its environments has to offer, please turn to the following Website:
http://www.18.congressofpenallaw.com/
Among the main organizers is our colleague:
Prof.Dr.Fusun SOKULLU-AKINCI
Director, Research Centre of Criminal Law and Criminology
Istanbul University, Law School
Informação gentilmente cedida pelo Prof. Dr. Hans-Jurgen Kerner - Univ. Tubingen.

SSP

Etiquetas: Agenda Restaurativa